Our Training Facility
Boxing Ring
Competition size ring
Heavy Bags
Various punching bags
Functional Training
Functional rig & weights
Open your map settings to configure the Google Maps API key. The map can't work without it.
About Us
Family Owned & Operated
Maxwell's Boxing is a boxing only gym – pure boxing! At Maxwell's Boxing, expect to be treated with genuine respect. We are Family owned & operated. We value our students as if they're our family members. This translates into a better experience for our students, and most importantly, proper and effective training.

Our venue provides the necessary equipment and training to help the student achieve their goals. Everything at Maxwell's Boxing, equipment and training exercises, are beneficial in the sport of boxing. We train all levels; we train youths, and adults. Our facility is easily accessible from the 805 and 15 freeways.

You can do boxing for recreation and for competition – the choice is yours. You're not just a membership number you're a team-member!
7090 Miramar Road, Suite 103
San Diego, CA 92121

(858) 761-8006
Welcome to Maxwell's Boxing
I want to welcome those who may be interested in learning the sport of boxing. I've been a huge enthusiast of the sport for more than 30 years now. I've trained at one of the foremost famous clubs in San Diego, Irish Spuds. I've fought in amateur competitions, studied, and learned techniques, from the United States Institute of Amateur Athletics, that have helped me become successful. Throughout my competitions, there have been ups and downs, but my outlook was to keep moving forward. I believe in, and that I always practice. My self-esteem improved during the journey and I've improved my skills at the same time. I'm an optimist and do well with adversity; I am one to encourage, not discourage.

I've done well working with youths through Junior Achievement groups, coached local youth basketball, and youth football at La Jolla Country Day. In addition, I've also worked with many adults. I've successfully administered adult recreational teams for many years. I have tremendous respect for individuals and pride myself as a listener, communicator, and a motivator. I'm fair yet firm. My experience added to boxing has enabled me to be a successful coach and help bring the best out of my students. I am a certified trainer by the U.S.A. Boxing Commission (home of boxing Olympians). I've also coached boxing at the University of California, San Diego. My philosophy in boxing is simplicity and direct focus with small classes. With that, successful results come in to play. I implement the R.F.A. system with my students: Relax, Focus, and Application. I look forward to meeting you!

- Coach Sherman
Relax
Focus
Application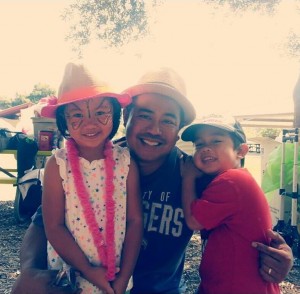 Coach Sherman
Owner/Head Coach
I implement the R.F.A. system with my students: Relax, Focus, and Application. I look forward to meeting you!
Contact us
Give us a call to schedule a Free Class Orientation. (858) 761-8006